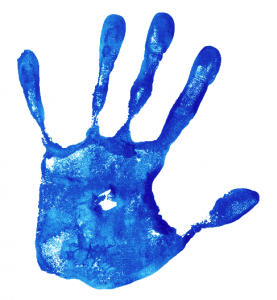 "Fast for the Children" is a 24-hour fast to call for a state budget in Washington that feeds our children. Join us for fasting from sundown on February 19th to sundown on February 20th. These are the key child hunger issues that will be considered in deliberations over the state's budget in 2013:
State Food Assistance Program
This program provides assistance to families in need by ensuring the reach of food stamps to very low-income families. Despite the myth that "illegal immigrants" receive this, that is not the case. Many who receive assistance are green card holders who have been in the US less than five years. Others include: domestic violence or crime survivors assisting local law enforcement, applicants for asylum in the U.S., temporary residents like citizens from countries with natural disasters that prevent a return home, and citizens of Micronesia or the Marshall Islands who are allowed to live and work in the U.S. Last summer, the program was cut by 50 percent. Nearly 14,000 children benefit from this program. These households now receive less than $2 per person per day for food. Our state budget needs to fully restore funding to this program.
WSDA Emergency Food Assistance Program
The Emergency Food Assistance Program (EFAP) provides crucial funding to local food banks around the state. Food banks depend on EFAP to pay for food, transportation, and operational costs. There are 325 food banks statewide that receive EFAP funding to distribute food to households who can't afford to put food on their tables. During the last fiscal year for our state, over 3 million children were served by food banks receiving EFAP funding.. EFAP also funds the Tribal Food Voucher Program. Nearly every tribe in the state receives EFAP funding to provide members with food vouchers used at local grocery stores, for tribe operated food banks, or both. Our state needs to continue to invest in local hunger programs.
Farmers Market Nutrition Programs
In 2012, the state of Washington cut funding to the Farmers Market Nutrition Programs (FMNP). This funding provided vouchers to low-income mothers, children, and seniors so that they could purchase healthy food from local growers at farmers markets. In 2011, 76,000 children and adults benefited from this program. With only $100,000 in state funds, FMNP leveraged more than $894,000 in federal dollars in 2011 to support local farms and healthy food for poor families. This funding needs to be restored.
School Meals
A mix of federal, state, and local funds helps provide children with meals at school. State funding ensures that schools receive federal reimbursement for school meals. During the 2011-2012 school year, 326,174 children ate a free or reduced price lunch on an average day while roughly 143,500 ate a subsidized breakfast. Children who eat breakfast are more likely to score high on standardized tests, get better grades, maintain a healthy weight, have healthier nutrient levels, complete complex tasks, and be able to concentrate. Children who eat breakfast are also less likely to miss school, go to class late, go to the nurse's office, be obese, be hyperactive, behave badly and act out, and be frustrated by difficult tasks. Our state needs to fully invest in the health and wellbeing of our children.
Let us know if you intend to fast by emailing fastforthechildren@gmail.com.
This document was prepared using fact sheets provided by the Children's Alliance and the Anti-Hunger and Nutrition Coalition.